The Anthology of One-handed Cuts and Flourishes
Compiled by Micky Hades
83 large pages – 171 illustrations by Steve Jasperson - $45.00 plus shipping
(An unsolicited review by Edwin Corrie)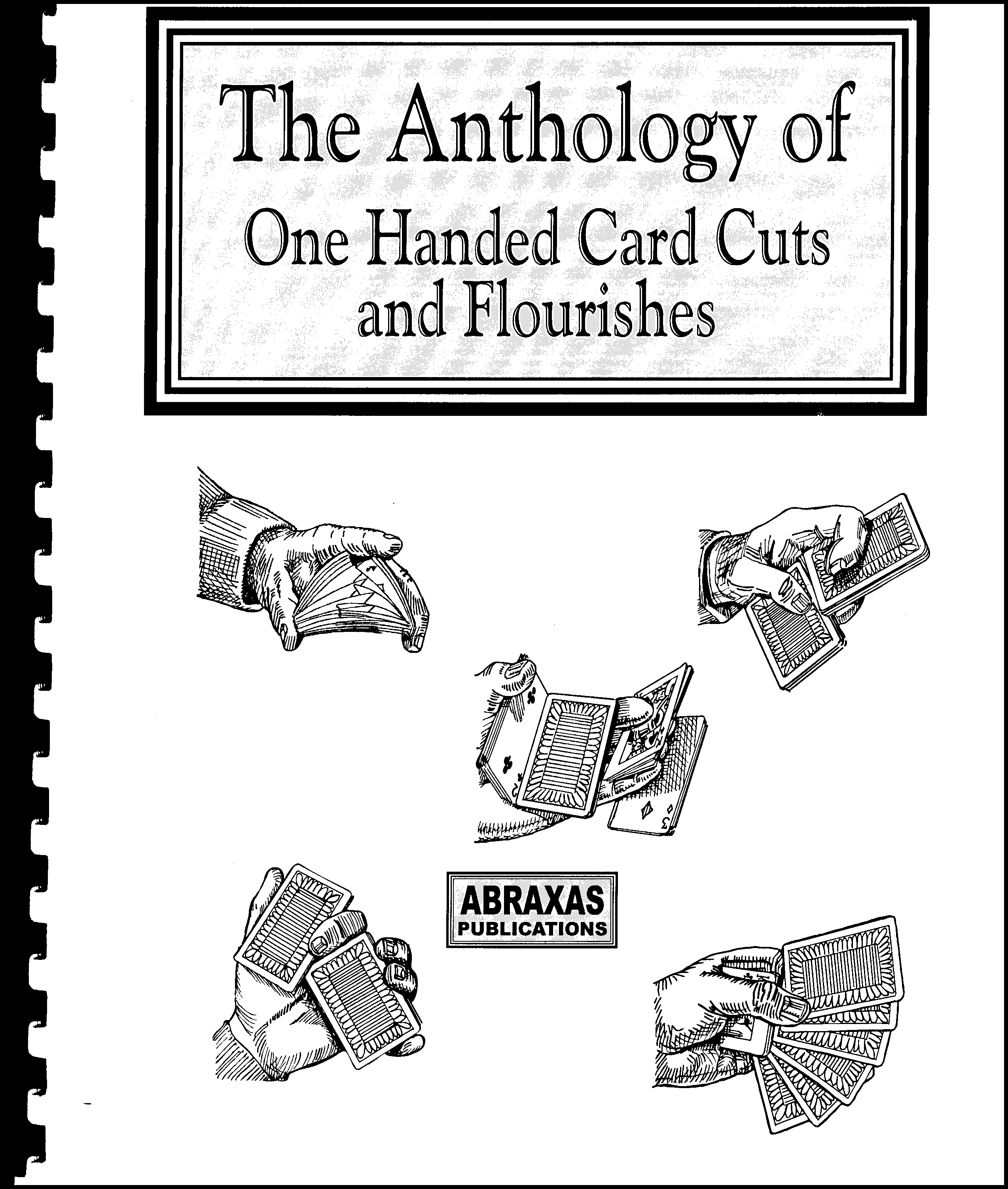 The Anthology of One-Handed Card Cuts and Flourishes
Just a few quick comments (first impressions), as promised:
I'm absolutely delighted to have this. Firstly because I see it's a republication of two older books by Bruce Dunn, which I'd seen mentioned in Jerry Cestkowski's huge flourish book from a few years ago. He referred to them as "truly obscure manuscripts" (or something similar), and I was very curious but never imagined I would ever see them. At the time there was very little in print on flourishes. Now we have the Cestkowski book, Vincent Foy's book (also mentioned in your Anthology), odd things scattered in books and magazines, and all sorts of DVDs and downloads - too many to keep up with, in fact, and anyway I prefer books. So it's great to have your Anthology to add to my collection, and the story of how it came about is also interesting. I did start working through the Cestkowski book when I got it but didn't get very far, and now I don't seem to have much free time for magic - but I do plan to try out at least some of the cuts in your book.
Just looking at the layout I'm very impressed. It looks like a great way to explain the cuts, and the arrows to the drawings look very helpful. I agree it can be hard to follow these things when you have your hands Full of cards and have to find a particular drawing.
And the cuts and flourishes themselves look wonderful. A few I have already (e.g. I have the Jerry Andrus and Edward Love books and the Hugard's Magic Monthly issue with the one-handed waterfall), but most of them look original and very intriguing.
So there we are. As I say, I'm really pleased to have this book, which I'd seen on your website but never got round to ordering (though I did get a few other things from you, including an almost full set of Pabular magazine).
Many thanks again for sending the replacement, and if the original does ever turn up I'll be sure to pass it on to someone.
STEP BY STEP INSTRUCTIONS FOR ONLY $45.00 plus shipping